10 km Race
All single runners, companies, teams, friends and families are welcome to join the 10 km race sponsored by TakeNet.
All participants start together and have the opportunity to experience the event of starting and home strait together as one team.
The tracks length is 10 km and takes in most parts the regular Half Marathon track along the most important sights of the city.
Finish is in front of the Congress Centre Würzburg (CCW) (start and end are the same as Marathon/Half Marathon).
We're happy to see pupils that are 10 to 17 years old. The entry fee for them is 10,- Euro (no Last-Minute-Registration-Fee).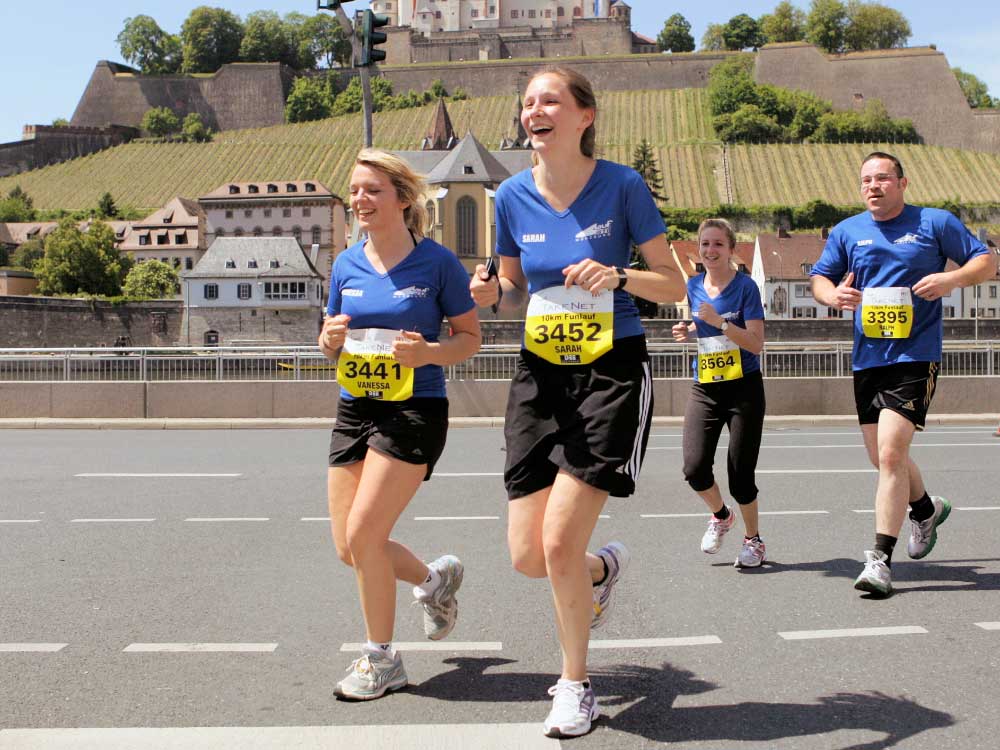 Services Offered
Length: precisely 10 km
Start und finish same like HM/M/Walking
Common start at 12:30 pm
Hot showers
Registration individually online via internet, important: same team-name
Timekeeping with ChampionChip
Indvidual times accessable via internet
Photos for all athletes as a memory
Information
CAUTION:
Start at 12:30 pm, also for pupils from 10 years on possible
More Information about the TakeNet 10 km Race:
www.takenet.de
.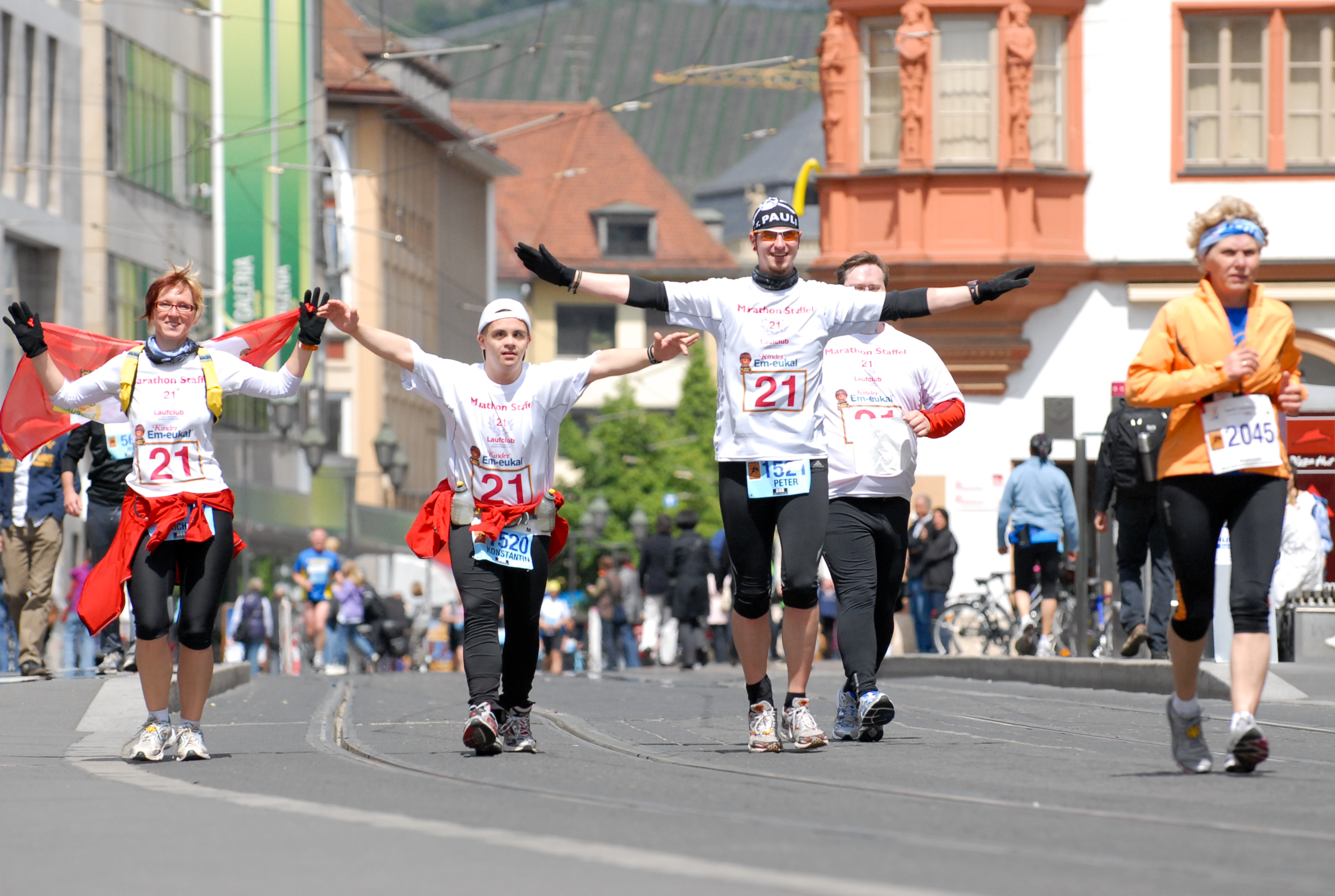 Entry fees
---
Register now and be part of it.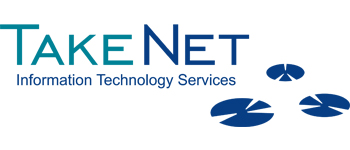 TakeNet 10km Race
---
Entry Fees from 18 years on
Pupil's-TakeNet 10km Race from 10 to 17 years 10 EURO(no Late Registration Fees)
From 1.1. on25 EURO