Event-Info
---
Agenda of the marathon week 2021
Sunday, May 9nd 2019

8:00 am: 21 km trial run – Start near the entrance of Hotel Maritim

Wednesday, May 22th 2019

7:00 pm: Opening event Firmenlauf in Eibelstadt

Saturday, May 25th 2019

10:00 am – 7:00 pm: iWelt Marathon-Expo (CCW)
10:00 am: Müller-Bäck Hörnchenlauf (ca. 3km)
10:00 am – 7:00 pm: Distribution of racing numbers/Last minute registration (CCW)
2:00 – 4:00 pm: Children's Races (Ringpark)
1:00 – 7:00 pm: Burks Nudelparty sponsored by Creana Pasta (CCW)
5:30 pm: Marathon liturgy service in Marienkapelle

Sunday, May 26st 2019

06:30 am – 3:00 pm: iWelt Marathon-Expo
06:30 – 08:30 am: Müller-Bäck Marathon breakfast
06:30 – 08:30 am: Distribution of racing numbers/Last minute registration
06:30 – 11:00 am: Distribution of racing numbers/Last minute registration 10km run
from 09:00 am on: Blockstart iWelt Marathon | WVV Half Marathon | Relay race
12:30 pm: Start TakeNet 10 km race
12:00 – 16:00 pm: on-site print of the certificates
2:30 pm: Finish closed



Moderators at start/end

Peter Maisenbacher
Günther Felbinger
Pasta-party
On saturday every runner can refresh himself with pasta. The Burks Pastaparty sponsored by Creana Pasta is simply a part of it! At the party all the participants meet each other to exchange experiences, views and other things that come in mind. Every runner is invited by the Burk company and the Hotel Maritim. Of course everyone else is invited, too!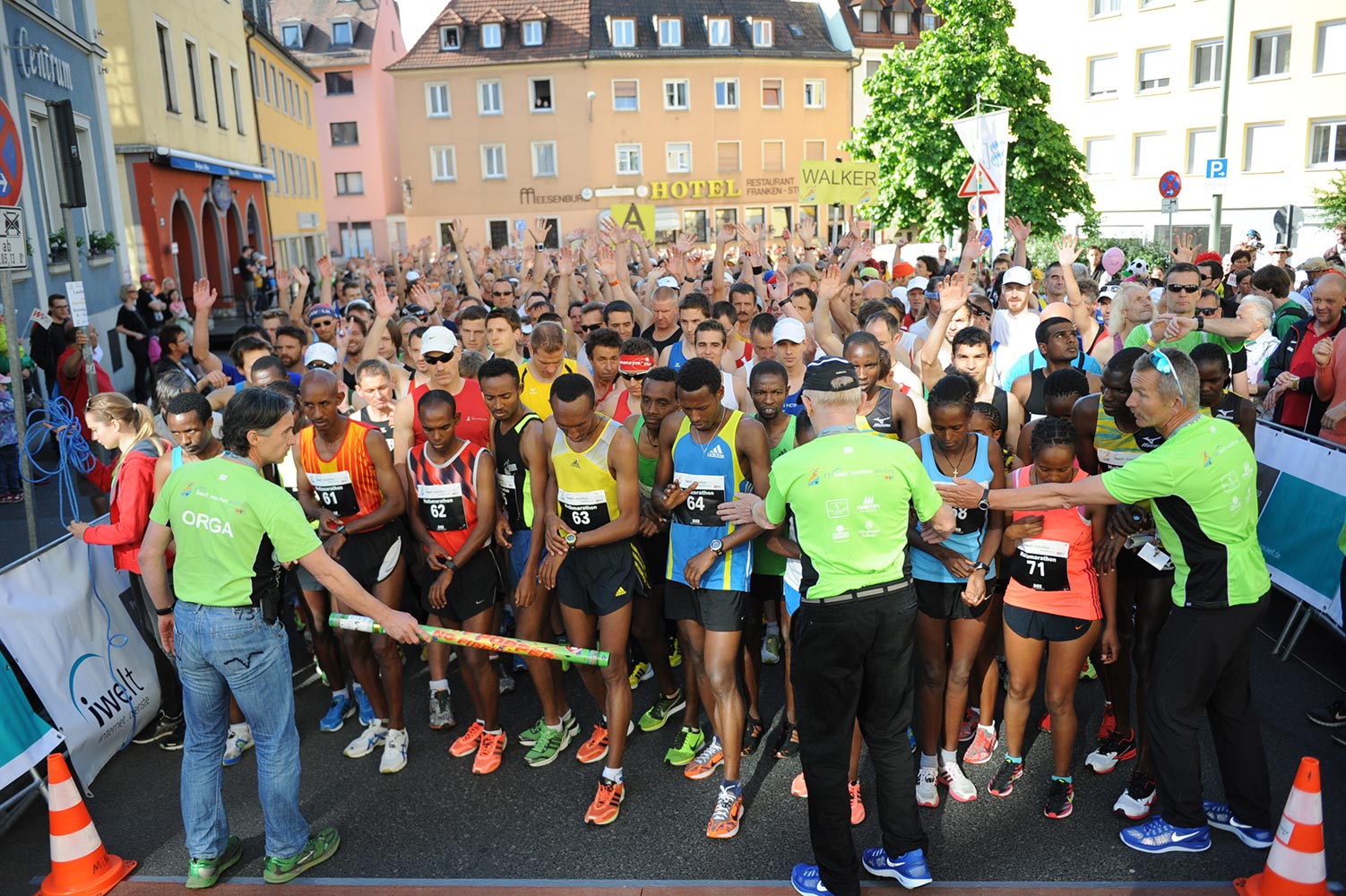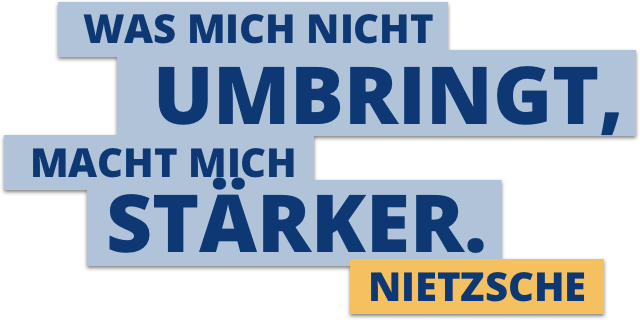 Track Information
Track Catering
ca every 5 km there are food spots, in between refreshment spots.
Food Spots: (line-up in this order)
Self-catering
drinking water
mineral water
apple juice
Ultra-Buffer
bananas
water tubs for sponges
Additional:
from km 20 on Cola and from km 20/40 on for gourmets KAPUZINER Weißbier Alkoholfrei
Refreshment spot: drinking water and water tubs for sponges
Finish Line Banquet
Drinks from Frankenbrunnen:
apple juice
Cola
KAPUZINER Weißbier Alkoholfrei
Ultra Sports Refresher
fruit buffet
Buttersträusel von Müllerbäck
Self Catering
Of course self-catering is possible. You have the opportunity to place your self-catering food at the food spots from km 10 on, so at km 10, 15, 20, 25, 30, 35, 40.

For this the food together with the km indication has to be brought to the information office on Saturday between 10 am and 7 pm.

Please fix your racing number on the food.

The self catering is always located on the right-hand side of the street ca. 30m before the food spots.
Conditions of Participation
Conditions of Participation
You will not have any claim for reimbursement. It is, however, possible to cover this risk by taking out an entry fee cancellation insurance for an extra fee of 5,– €. In case of illness, severe accident, death or loss of employment, the entry fee will be reimbursed.

Only by one-time direct debiting authorization or Euro Cheque. Registrations, for which the participation fee is not credited at the same time, will not be processed. Payment in cash or by wire transfer possible.

Any registration will only be valid, if the participant has completely filled-out and signed the registration form or completed the online registration form. For minors and students, documents of any kind require to be signed by a parent/guardian. For the Team Scoring it is mandatory to fill out the "Association" field. Associations are asked to provide their members' registrations jointly and with identical association names.

The Stadtmarathon Würzburg is organized according to the Rules and Regulations of the Deutsche Leichtathletikverband and is open for male and female runners (marathon: 18 years of age; half marathon: 16 years of age, and older, respectively). There will be a Team Scoring (m/f) as of three participants upwards. Categories: Men/Women (separate rankings); categories as per age groups according to DLO regulation. Special Ratings (see awards).

This is to inform you that starting from this year's marathon the Wuerzburg-Marathon will not grant any benefits for runners from foreign countries. There will be no price moneys paid to the winners, and no invitations for visa application will be issued.
Health Information
Please mind, that your training condition is appropriate. The participation in an intensive preparatory course before and during the race is advisable. There you will get competent advices to improve your training, your nutrition and the rules of conduct. Close to the Marathon day you should do a health check up at a specialist.
Musicfestival in Würzburg
in May 2021
Musicbands and track celebrations entertain the runners and the visitors on the edge of the marathon. The ambitious aim of the Würzburger Marathon-team for this year: an increase to 29 parties!
That is why a samba group will already entertain the runners on Saturday next to the Marathon-Expo at the CCW during the kids run. On Sunday a large number of samba groups, bands and discjockeys cause high spirits and a cheerful atmosphere. At the end of the run cheerleaders will receive the lucky participants.
May 16th 2021 & May 29th 2022
Save the Date!