iWelt Marathon
---
From Würzburg to Boston
20th Marathon
The iWelt Marathon Würzburg will start on 16 Mai 2021 at 9:00 am for the 19th time. More than 4.000 participants enjoy this marathon in spring that leads in his two rounds past many of Würzburg's architectural monuments.
Track is measured by the directives of DLV. You'll find the Conditions of Participation
here
.
Free Choice of Distance
Changing from Marathon to Half Marathon is possible, as long as the race is finished after 21,1 km. If the distance of a marathon is not reached the distance of the half marathon will be counted. Important: Victories and age group-scores will only be accounted for when the participant passes the official timing-line of the Half Marathon-finish. If you cross the Half Marathon control mat and break off afterwards there won't be an account for the Half Marathon.
Qualification Boston Marathon
iWelt-Marathon Würzburg is one of the few Marathon events in Germany that is accepted for qualification for Boston Marathon.
Start
Start: 9:00 am in front of Congress Centre Würzburg (CCW)
Finish deadline: 2:30 pm (5:30 hours)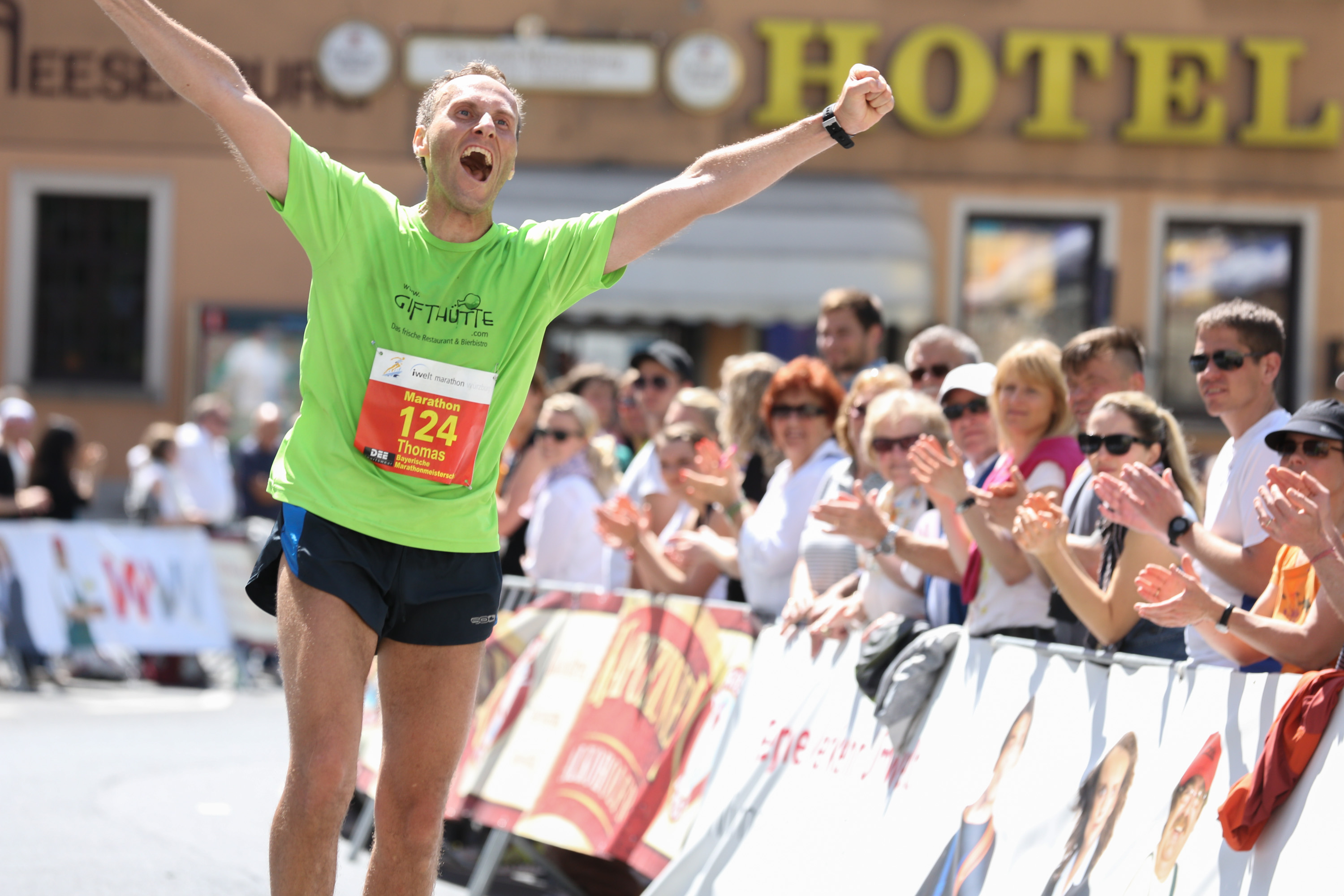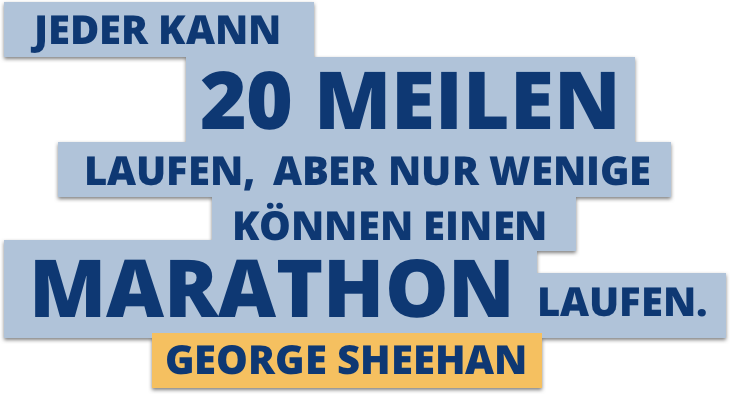 Services Offered
Contest preparation
Event magazine
iWelt-Marathon-Expo with supporting program
Müller-Bäcks Hörnchenlauf
Burks Pastaparty sponsored by Creana Pasta
Clothes deposit
Pacemaker
Refreshments
Premium medical support
Finisher medal
Finish Line Banquet
Hot Showers
Immediate certificate and online printing option
Name on racing number for registrations until December
Victory Ceremony
Those gaining one of the first three places in one of the overall classifications will be honored right after the respective competition. As the athletics regulation says only the gross time can be taken to analyze the placement. The gross time is the time between the starting shot and walking over the finish line.

If the net time would be taken it could happen that a runner of a line behind has a faster time but was not the one walking over the finish line first. This would be confusing for visitors, runners and the media.

The first one crossing the finish line should be the winner and celebrated.
Ceremonies are only for Marathon, Half Marathon, 10km race and Firmenlauf. All other runs are about being a part of the fun.

This is to inform you that starting from this year's marathon the Wuerzburg-Marathon will not grant any benefits for runners from foreign countries. There will be no price moneys paid to the winners, and no invitations for visa application will be issued.
Winners of the past years
Winners of the past years
| Year | Men | Time | Women | Time |
| --- | --- | --- | --- | --- |
| 2001 | Paul Sichermann | 2:30:01 | Uschi Wolf | 2:56:48 |

Entry fees
---
Register now and be part of it.
iWelt Marathon
---
Entry Fees Marathon from 18 years on
From 1.1 on 58 EURO
From 1.4. on 63 EURO
Last Minute Registration on the Marathon Weekend 68 EURO
WVV
Half Marathon
---
Entry Fees Marathon from 16 years on
From 1.1. on 48 EURO
From 1.4. on 53 EURO
Last Minute Registration on the Marathon Weekend 58 EURO
iWelt Firmenlauf
---
Entry Fees Firmenlauf without age restriction
No last Minute Registration
RelayRace
---
Entry Fees Relay Race 6 runners
From 1.1. on: 130 EURO
From 1.4. on: 130 EURO Last Minute Registration on Marathon Weekend: 130 EURO
Pupils Race: 60 EURO
From 1.1. on: 65 EURO Last Minute Registration on Marathon Weekend: 75 EURO